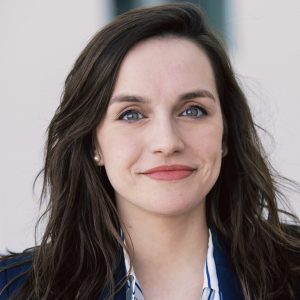 Sara is an enthusiastic Chemical Engineer with a passion for sustainability, innovation and design. She comes from a small and cosy city in the north-west side of Spain: Santiago de Compostela. In her hometown she studied a BSc in Chemical Engineering, from which she highlights her final thesis focused on the design of an industrial plant for beta-galactosidase enzyme production. In parallel to her studies, she wanted to gain more knowledge on environmental topics and carried out several internships in the fields of wastewater treatment and life cycle assessment, also at the University of Santiago de Compostela. In addition, this bachelor period also included a full academic year abroad at the University of Arizona (USA), since Sara loves living in international environments and adapting to different cultures. Having such a great personal and professional experience in Arizona was certainly the driver for her to continue her master studies also in a different country. She eventually decided to pursue a MSc in Chemical Engineering at TU Delft (The Netherlands), under the track of Process Engineering.
After graduation, Sara wanted to explore the business world and joined Deloitte Netherlands for a Data & Technology Traineeship. It was a 2-year program consisting of 3 rotations in different departments, where data analytics skills would be at the core of her work. This experience has therefore implied a boost in her technical skills, but also at a soft skill level, for instance in terms of building meaningful relationships, managing projects and facilitating trainings and workshops.
Currently, Sara is an Marie Curie Early Stage Researcher (ESR) for the InnovEOX project at KU Leuven and under the supervision of Prof. Dr. Raf Dewil. In particular, she is ESR1 focusing on developing optimized process conditions for the in-situ generation of sulphate radicals and subsequent organic degradation of emerging contaminants in water.
In her free time, she enjoys having an active lifestyle, thus when she is not at a gym class, she is cooking a nice dinner for friends, dancing and singing at a music school or travelling to new places.