The 11th SPEA conference was organized from the 6th -10th June, 2022 in the historic city of Turin, Italy. Through plenary and keynote lectures, oral presentations, poster talks and poster sessions, the aim of the four-day SPEA11 conference was to report on the most advanced research progresses in environmental photocatalysis and photochemistry, and to pave the way for future research and challenges.
ESR6, Rebecca Dhawle presented her work titled "Peroxymonosulfate Enhanced Photoelectrocatalytic Degradation of 17α-Ethinyl Estradiol" in the form of a poster during one of the sessions. This conference was a great opportunity to meet and exchange ideas with people from different research groups.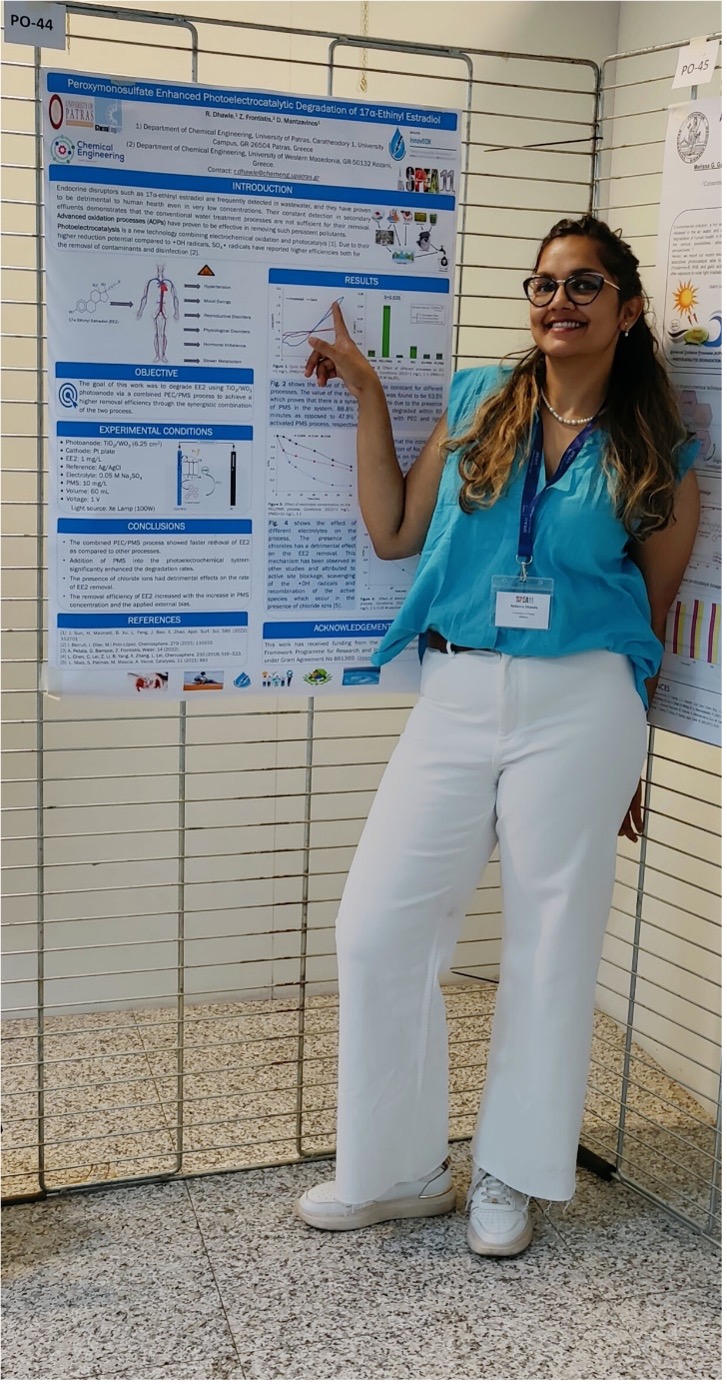 Several research fields such as water and air treatment/disinfection, novel materials and processes for solar photocatalysis, environmental photochemistry, hydrogen production and carbon dioxide utilization, functionalized surfaces, modeling and mechanistic studies were discussed during the conference. Through gala dinners and sightseeing tours of Turin the organizing committee made sure that the attendees got a chance at network building while enjoying the beautiful city of Turin during a bright summer week.