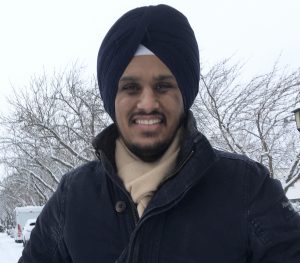 Gagandeep is an Electrical and Electronics Engineer from India. He has always been interested in Science since his school days. He obtained his Bachelor's degree in Electronics and Communication Engineering from VIT University, India. The four-year program helped him achieve in-depth knowledge in the field of electronics. After graduating from the university, he gained experience in the semiconductor industry. He worked as a Physical Design and Verification Engineer at ST Microelectronics and NXP Semiconductors in India for three years. His work focused on the development and optimization of IO and analog layout design.
During his work, he got interested in research and hence moved to Germany to pursue his Masters. He graduated from the Technical University of Munich in Communications Engineering. During his Masters, he worked as a student at Infineon Technologies, Munich for the simulation and verification of automotive controller area networks. He also went on an exchange semester at KAIST, South Korea.
He did his Master thesis on the topic of "Dip-coating versus Spin-coating: Different methods for forming self-assembled monolayers on titanium nitride". During this work, he used plasma oxidation processes. This motivated him to work in the field of plasma-based advanced oxidation processes.
Currently, Gagandeep is a Marie Curie Early Stage Researcher (ESR2) in the InnovEOX project at the Electrical Engineering department of the University of Liverpool, United Kingdom. He is working on the manipulation of plasma species generation in an advanced oxidation process under the supervision of Prof. James Walsh.
Apart from his professional life, he enjoys travelling, cooking, watching movies, playing video games and hanging out with friends. He is also a Liverpool FC fan.