Last week, our ESR1 Sara Feijoo Moreira had the opportunity to introduce the InnovEOX project to high school students of the International Baccalaureate at the IES Plurilingüe Rosalía de Castro (Santiago de Compostela, Spain).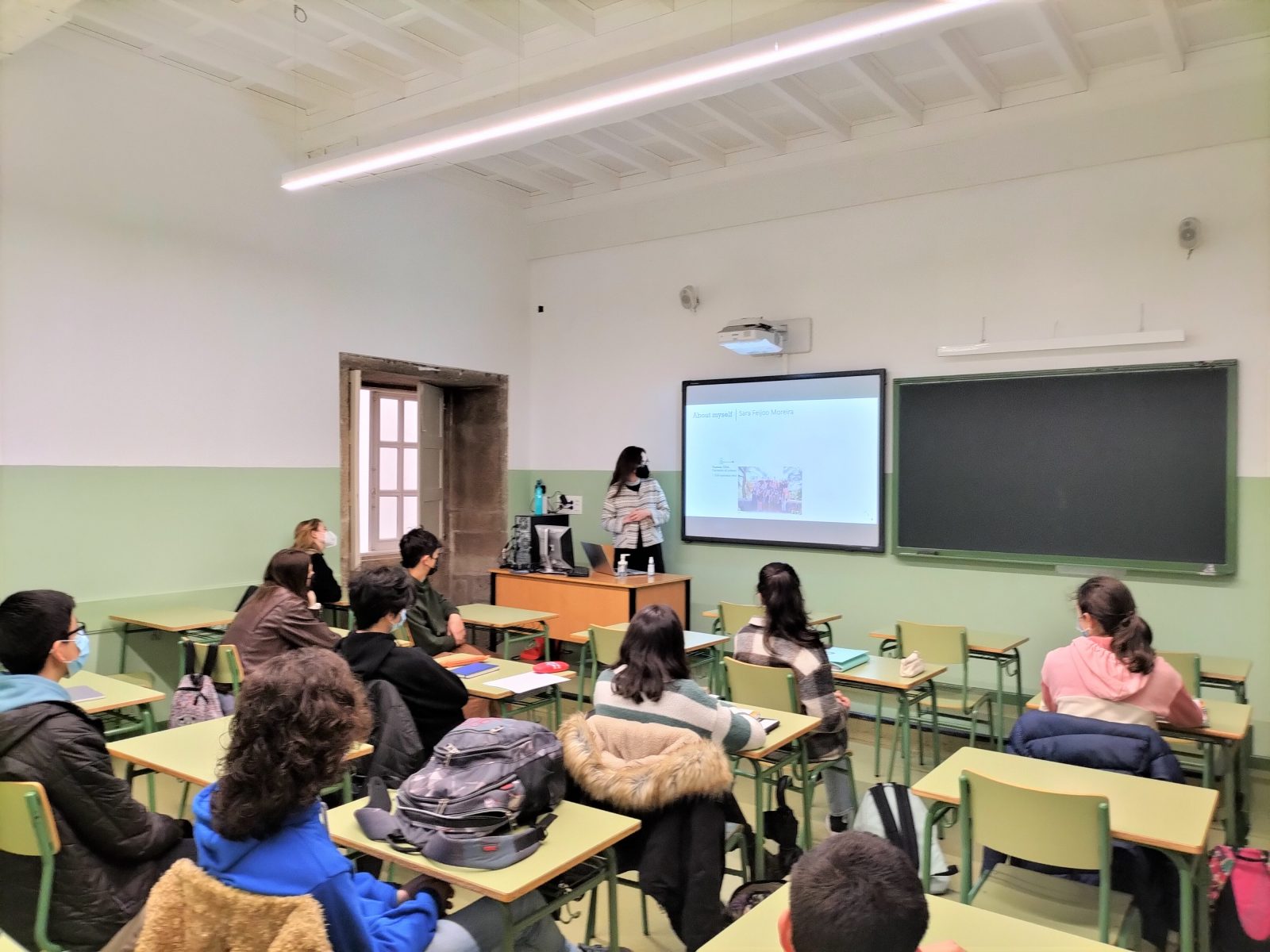 In her talk, Sara explained the importance of detecting and removing contaminants of emerging concern in water and wastewater effluents to ensure a clean water supply. In this regard, she explained how Electrochemical Advanced Oxidation Processes play a key role and how our InnovEOX research is aimed at fulfilling this purpose thanks to our innovative techniques. As an example, she focused on her PhD topic, which is related to the in-situ generation of sulfate radicals to drive the degradation processes.
Sara said that "It was a pleasure to inspire the younger generations about becoming a researcher as well as working on wastewater treatment!" and, after this amazing experience, Sara confessed that she's considering becoming a teacher.