The 4th Network Wide Event (NWE) of MSCA ETN InnovEOX project was held in Leuven, Belgium from 13/09/2021 to 17/09/2021, which was also the first physical plenary meeting since the COVID-19 crisis started, and 22 months after the recruitment event in November 2019. By following all Belgium government measures, having the full vaccination and/or COVID-19 test together with adhering careful sanitary measures, the majority of project members successfully met in Leuven and spent a wonderful week together.
The meeting consisted of 5 days, from which 4 days were scheduled for training and 1 day for technical reports.
The first day started with the warm welcome from our project manager Giorgian Dinu and the introduction of the whole meeting agenda, finally followed by the non-violent communication training for ESRs. After several warm-up group activities, Karin Ferfers introduced basic principles and handling rules for non-violent communication, by using a giraffe and a jackal as vivid illustrations model. During the lunch break, ESRs went to take bicycles from the rental office, with which they were able to better explore this bicycle-friendly city. After the training, the project coordinator Raf Dewil and Deirdre Cabooter were invited for a podcast interview hosted by ESR 12 Ardiana Kajtazi and ESR 13 Rafael Rafael Reis. In the evening, ESRs took a sightseeing tour of the city's streets and enjoyed Indian food together.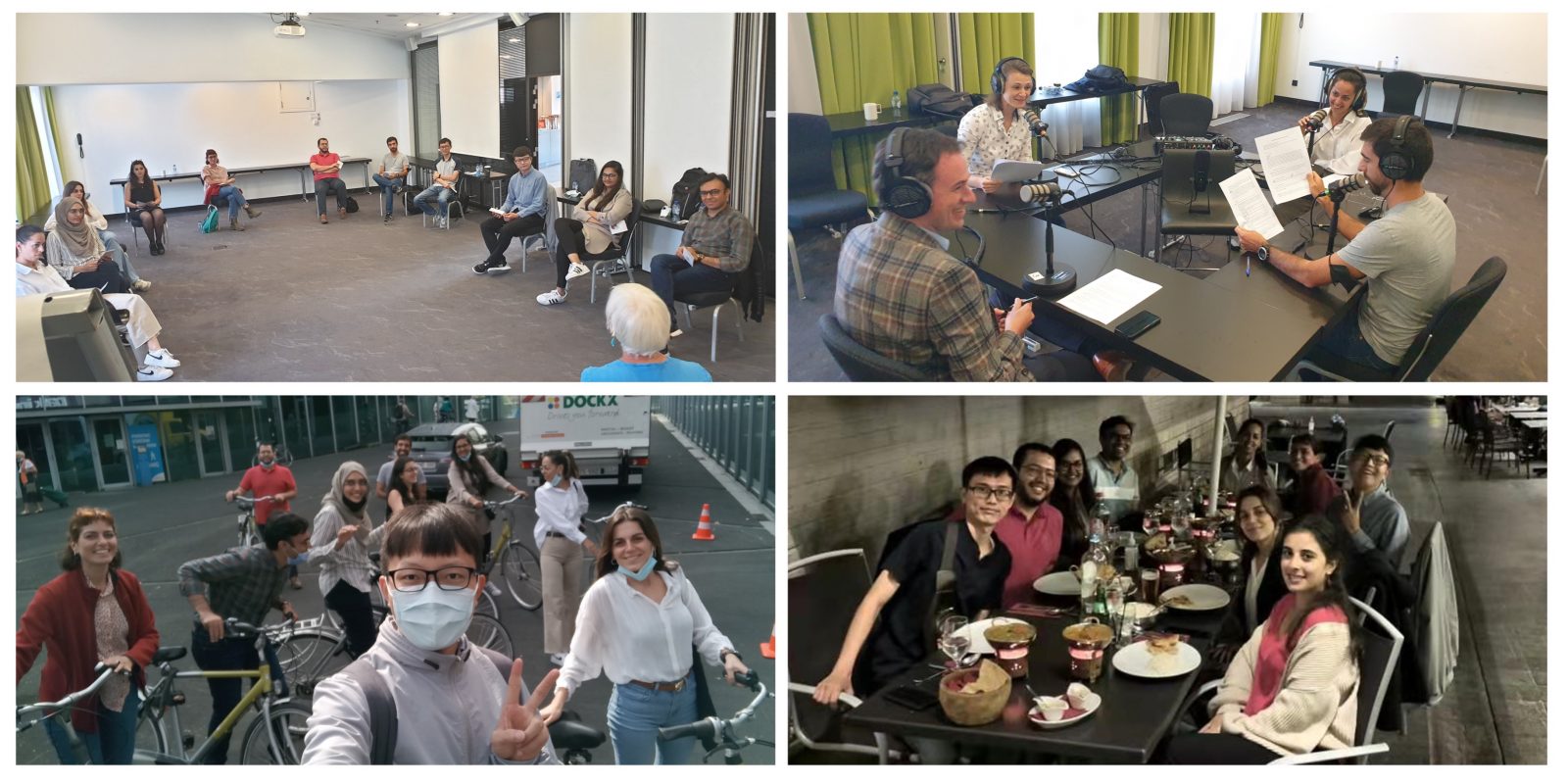 The training on the second day was reserved for research integrity and data management. Steven de Peuter introduced the examples for research misconduct and misbehavior and elaborated on the research ecosystem and research culture built by individual researchers. Group activities based on case analysis were conducted in terms of virtues and norms for research integrity, resulting in fruitful discussions and poster notes. Later, Giorgian, our project manager, provided the training on data management. Emphasized was the importance of the easy access of data for both oneself and others in the long time period, together with several recommended methods for data storage and management. In the evening, ESRs enjoyed Syrian food and Belgium beer together, and had the first experience with the rain in Leuven.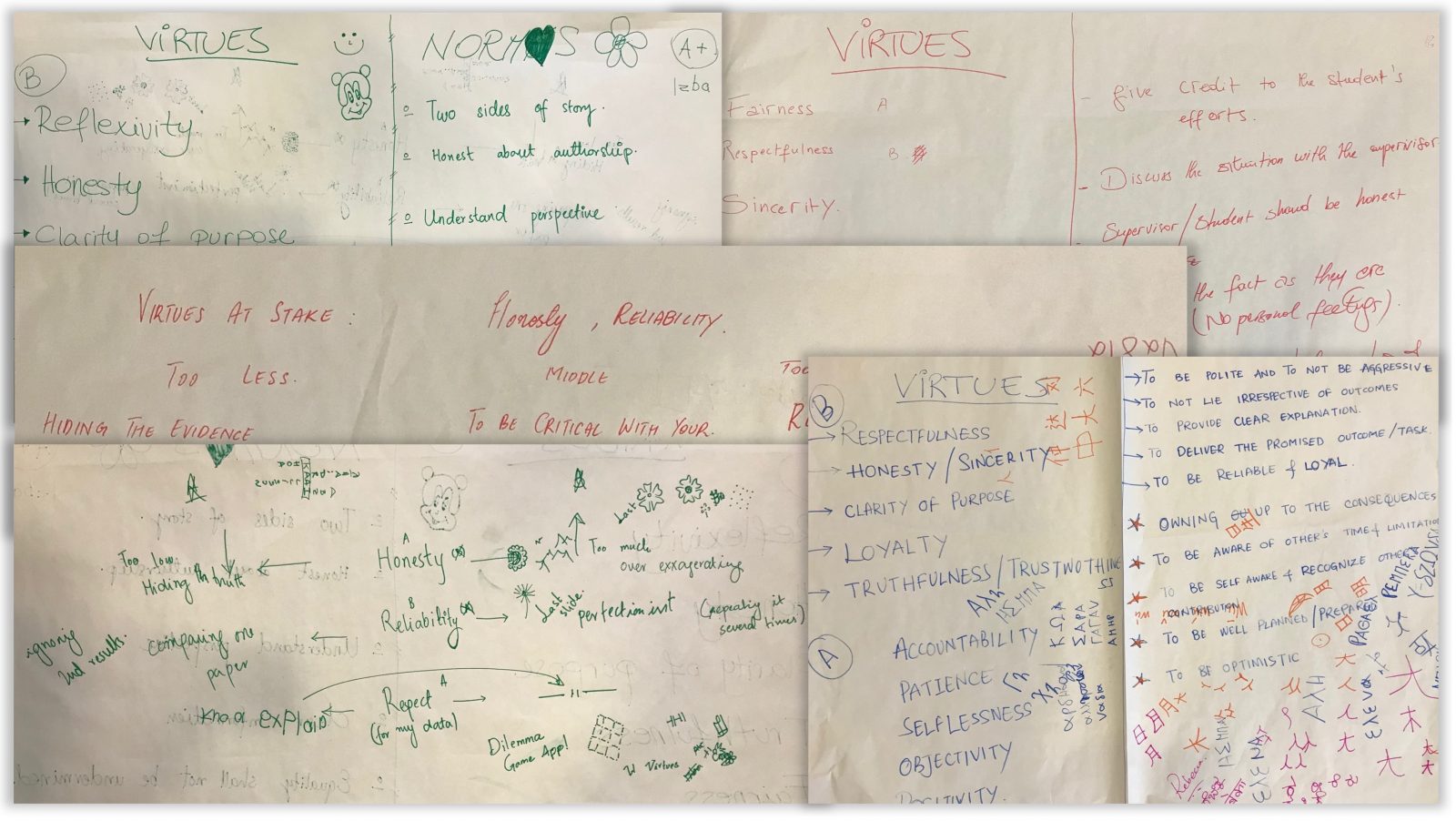 The training on the third day morning was about zebra fish and toxicity assessment. ESRs assembled in the Gasthuisberg campus, and Annelii Ny gave the lecture on toxicity assessment using zebra fish. Gregay Lemkine also illustrated the topic from an industry view point, sharing more concerns for marketing and practical applications. In the afternoon, ESRs attended the training on project management; again delivered by Giorgian. Two groups presented their individual projects about their commercial proposals, with stakeholders, milestones and deliverables defined. Budgets, risks and constrains were also taken into consideration. Finally, the dos and don'ts for co-managing projects were brainstormed.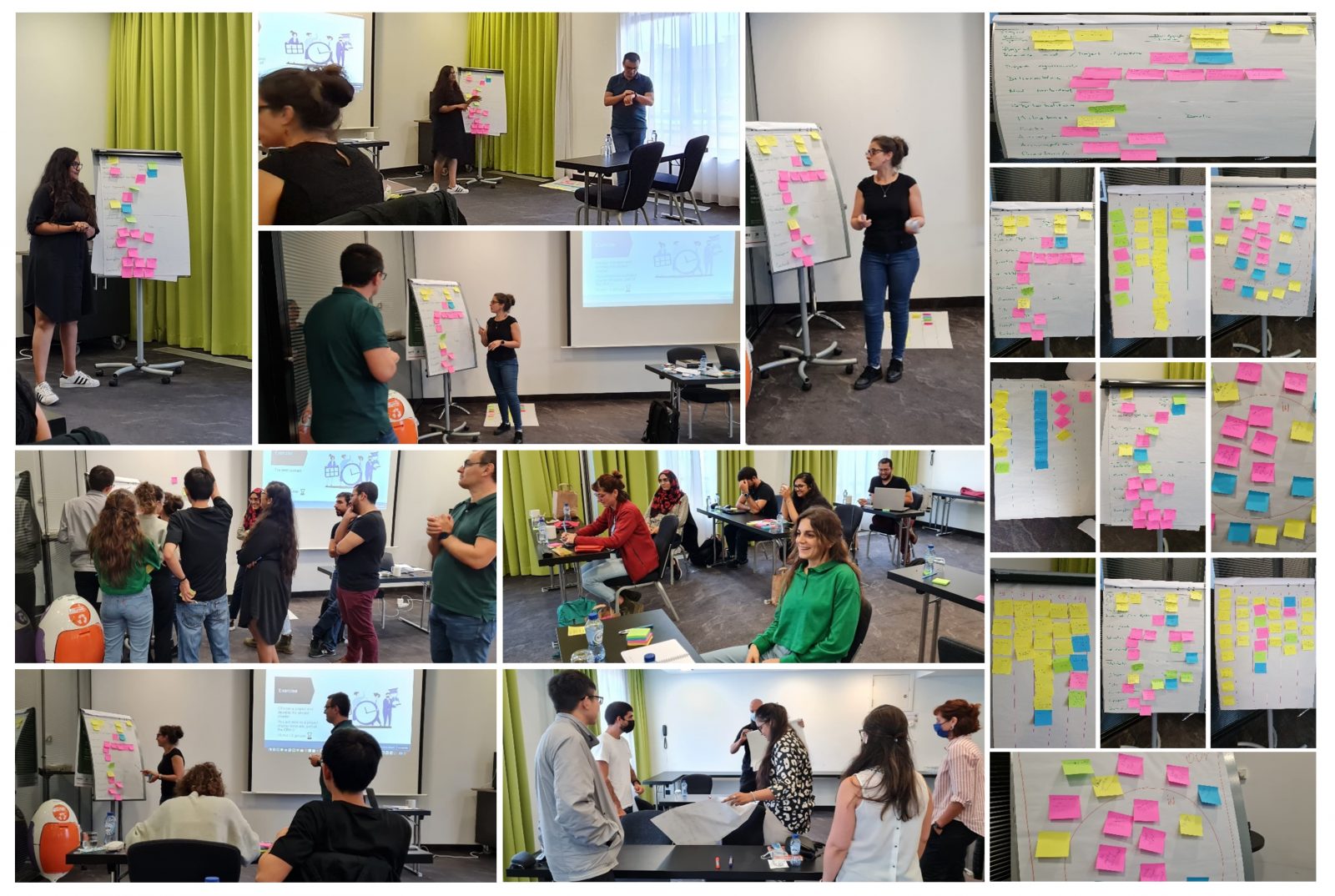 The fourth day was a whole-day workshop in Gasthuisberg campus. ESRs were divided into three groups and attended three sessions in turns: MassHunter Solutions for Compound Elucidation, given by ESR 10 Allisson Barros; Quantitation with Mass Spectrum, given by Deirdre Cabooter; and Fundamentals on 2D-LC, given by Soraya Chapel. In the evening, a banquet for all the project members was held in the Zorba Restaurant.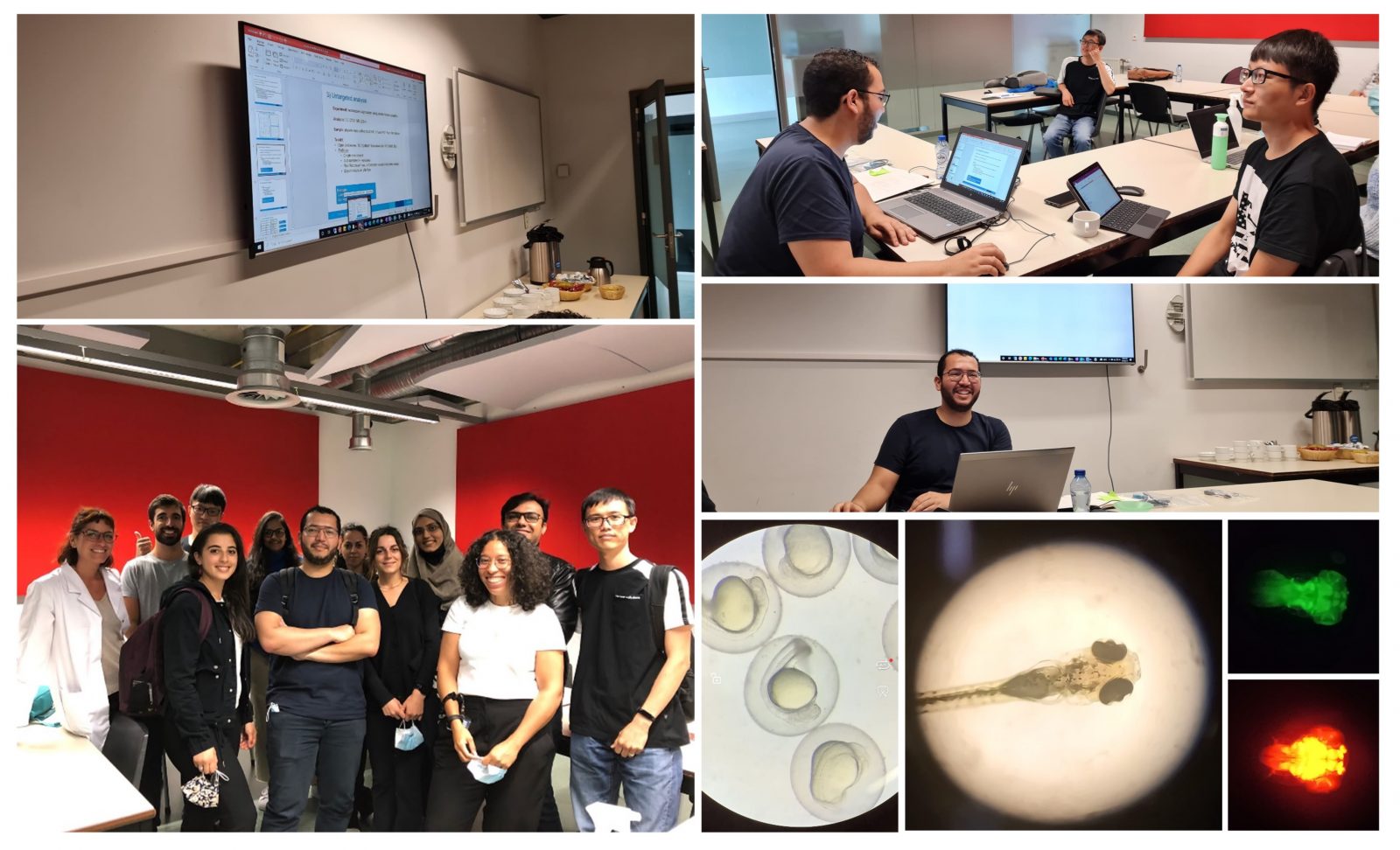 The final day was the highlight of the whole week, with ESRs presenting technical reports followed by questions and feedback from beneficiaries and partner organization teams. ESR 1 Sara Feijoo Moreira, ESR 2 Gagandeep Singh Matharoo, ESR3 Amir Jabbari, and ESR15 Gema Amaya Santos joined the meeting remotely, and made excellent presentations on their results made so far. After finishing their individual reports, separate group meetings were held for each working package to discuss their collaborations, secondments, milestones and deliverables, etc. Afterwards, WP leaders summed up the content and presented to the all the project team. Finally, ESRs had a free discussion with all the group members about their concerns and gave their feedback in terms of supervision, funding arrangement, conflict handling and some suggestions for the next meeting. After the meeting, ESR 5 Ali Zeeshan and ESR 6 Rebecca Dhawle hosted another interview for the podcast, with Dionisios Mantzavinos, Henri Spanjers and Jan Peter van der Hoek invited as guests.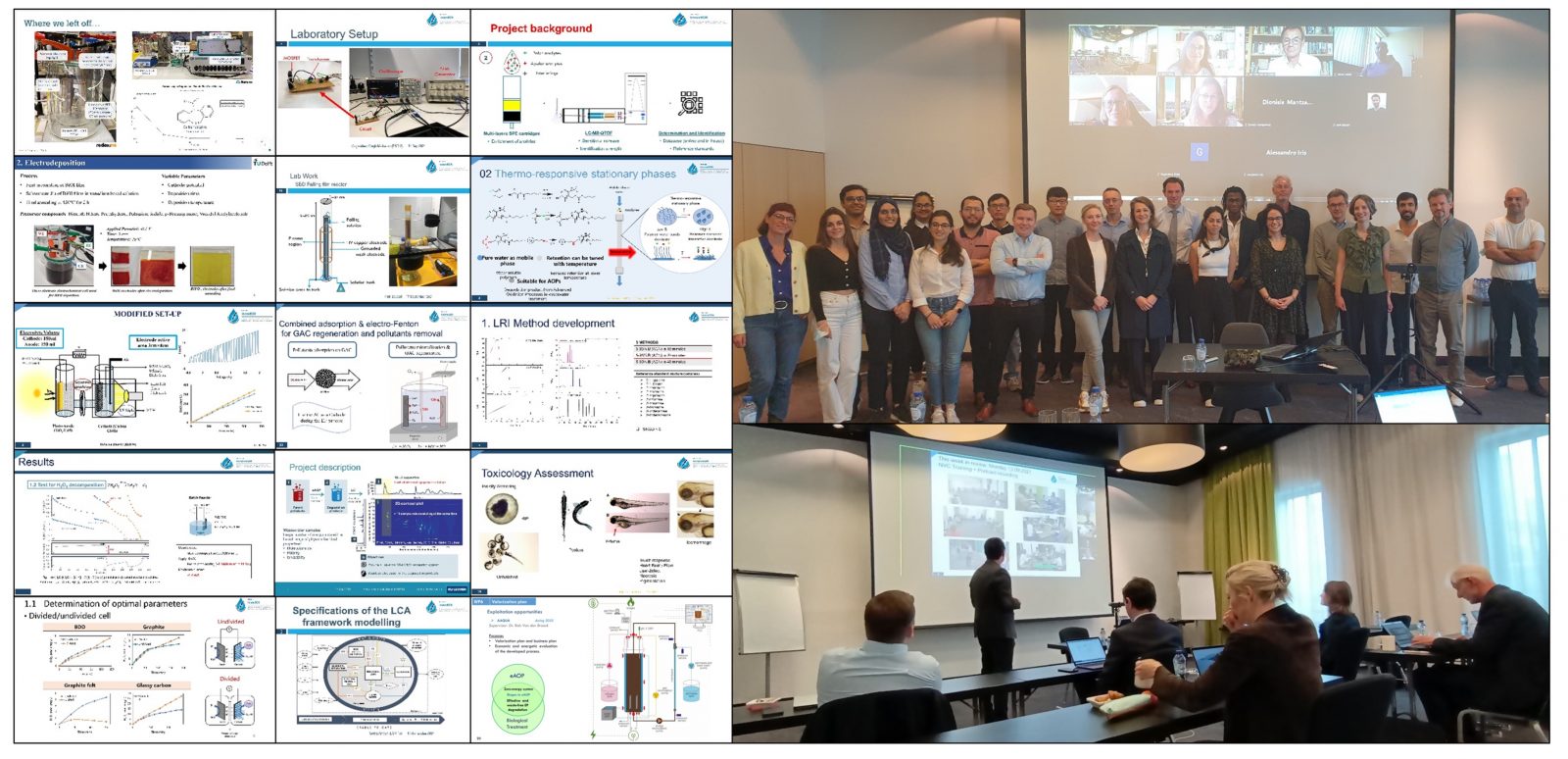 The whole Network Wide Event soon came to an end. As the first physical project meeting, active interactions and plentiful harvest had been achieved for the ESRs and all the project members. Looking forward to meeting again in the next event!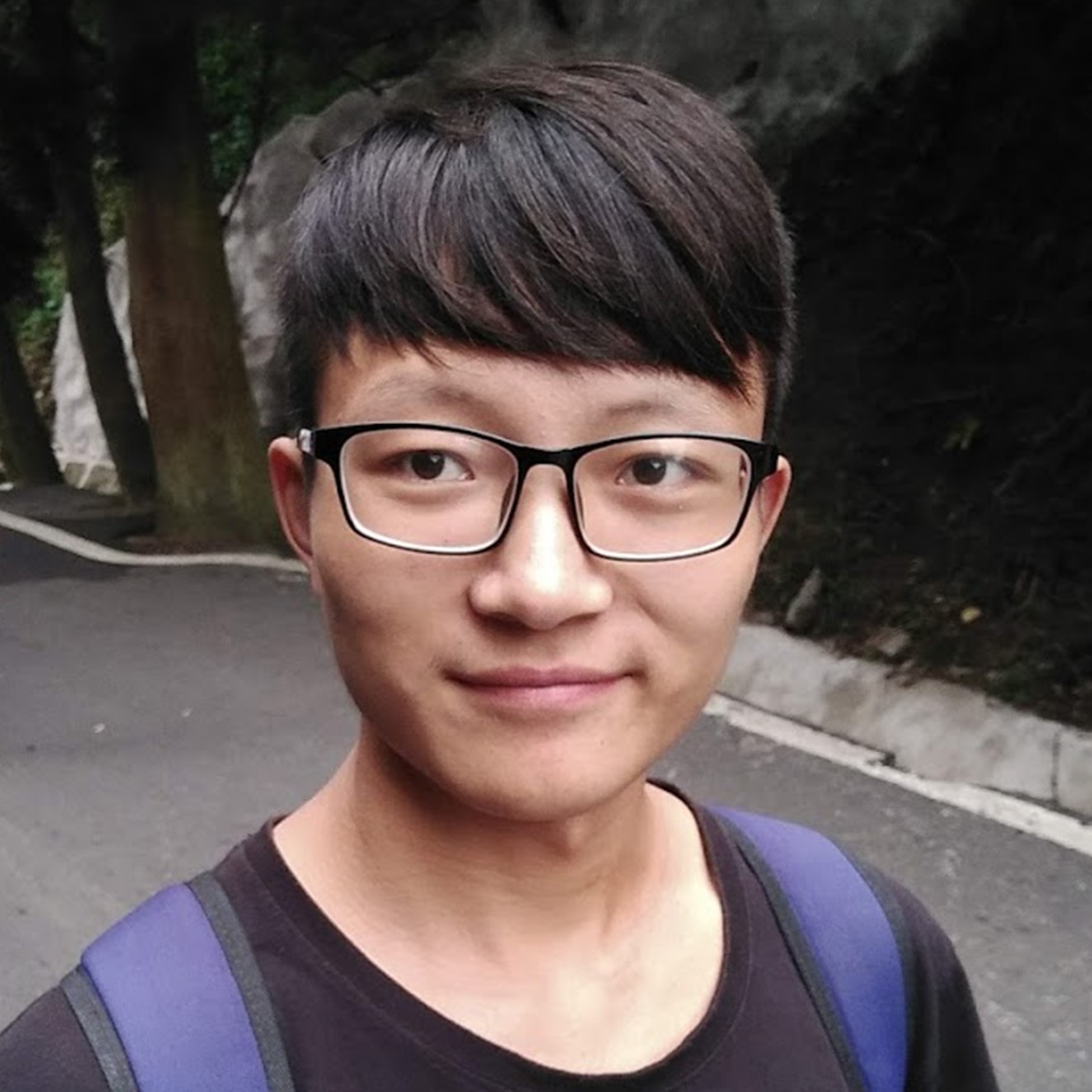 Zhongda Liu is a chemical engineer from China who specializes in the environmental issues. He is now a PhD researcher at the University of Patras, in Greece. His research is focusing on the non-faradaic electrochemical modification of catalytic activity (NEMCA effect) for wastewater treatment.
Apart from research, Zhongda also has a passion for basketball and table tennis. He also enjoys challenging his brain with chess and Rubik's cube.